Auckland Royal Easter Show
14th April Good Friday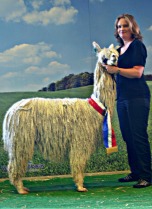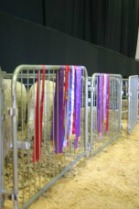 We'll be there with our team of suri alpaca, come and check out the alpaca section at the ASB Showgrounds in Greenlane.
Open Day Sunday 3rd May 10am to 3pm
Its National Alpaca Day so come and join us on the farm.
We will have alpacas to touch and lead, get up close. Hand feed them. Farm walks. Alpaca products on display and for sale.
We will be open rain hail or shine but the forecast is good so bring a picnic and enjoy some relaxation with the cruisiest animals there are.
Entry is free.
National Alpaca Day
Sunday 3rd May 2015
Alpacas! They make you feel good. Walk among them. Big ones, little ones. Touch them, feel them, love them.
Choose alpacas for your block.
Alpaca farms will be open all over New Zealand on Sunday 3rd May.
You are welcome to visit us, we will have alpacas for you to handle, products made from the fleece on display.
You can find out why alpacas are so easy to handle and care for and make a good choice for small blocks.
Find out why Rotorua is the place to farm alpacas.
Just have a fun day out.
Alpaca 2017

Friday 22nd September to Sunday 24th September

We will be taking our show team to the event, all suri including lots of junior to show the latest steps in our breeding programme. So make sure you get along to the event and talk to us about where we are going and where we see the suri industry developing.

Read more about Alpaca 2017 on the event website www.alpacaexpo.co.nz
NEW
Alpaca Farm Tour
Starting July 2014 at Surico
This month Surico Alpaca is launching a new tourist attraction for visitors to Rotorua.
You will see alpacas in a farming situation, see how friendly they are to handle and gentle they are around children.
You can walk an alpaca on a lead. The Alpaca Farm Tour offers a display of products made from the alpacas fleece and a short talk introducing you to alpacas and explaining their environmental sustainability.
The short farm walk reveals amazing views from the northern aspect of Lake Rotorua.
An alpaca visit at Surico Alpaca offers you an experience to touch alpacas and interact in a natural setting.
You can choose to drive through the picturesque village of Ngongataha only 20minutes drive from Rotorua city or take the scenic drive around Lake Rotorua only 20 minutes from the airport.
Catering for small groups of 1 to 12 people per tour. Bookings are essential.
Tours times; 10.00 am. - 12.30 pm. - 3.30 pm
Special opening prices for July, August and September $35 Adult / $15 Child [5-15]
Rotorua A&P Show 2015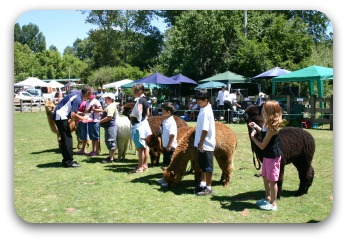 Saturday 24th January is the annual Rotorua A&P show which hosts one of the longest running alpaca sections in NZ. This year will be the 14th show.
To celebrate the beautiful range of colours that alpaca come in, the Rotorua show has a coloured schedule, meaning browns are judged against browns and blacks against blacks etc. Rotorua was the first show in NZ to arrange the schedule this way and enjoys the support the breeders from accross the North Island who come to show their alpaca or just visit to see how other breeders are getting on.
A casual relaxed atomsphere makes everyone feel welcome so come along and join us this year at Rotorua Saturday 24th January.
View the schedule and entry forms here>>
Tauranga A&P Show 2015
Saturday 17th Jan 2015
A great display of alpacas and products so come along and visit us at the Tauranga A&P show.
More info Click Here>>
BOP Alpaca Cluster Fieldays
Next Alpaca Field Day will be held
15 June 2014 1pm

To be held at Surico Alpaca, 215 Tauranga Direct Rd, Rotorua
Topic: Group marketing iniatives.
Everyone is welcome so come along if you are new to alpaca, want a refresher or have experience to pass on.
No Charge.
If you want to be added to the email list then contact alpacas@surico.co.nz