Alpaca Sales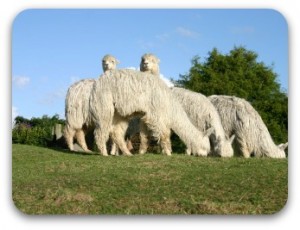 Why Buy from Surico?
When you're looking for suri alpaca, we've got the experience, knowledge and range of stock to deliver you a sales package to start your breeding herd, give the boost in quality you need for your existing herd, or realise your lifestyle dream.
Making the right suri purchase is all about understanding your objectives and goals for owning suri. At Surico we will work with you to find the best suri within your price range. Our experience and long-term focus in the industry makes us uniquely placed to help you achieve your goals.
The next steps...
We work with you to make buying suri rewarding and fun. The first step is to contact us for an obligation fee chat. We'll run through your initial thoughts about farming suri with you and discuss and possible objectives and requirements.
From there the best step is to have a no obligation visit to the Surico farm where we can talk more and help develop your ideas on your goals and objectives. We can share our experiences with you and show you the animals and products made from suri fibre.
After that we can visit your property to assess any requirements and modifications before your alpaca arrive. Most properties are fine just how they are, but a check from experienced alpaca farmers can put your mind at rest.
Once purchased we will get a "health check" and arrange for the registration transfers for any breeding alpaca. Then deliver free of charge in the North Island. We can also arrange transport to the South Island and Export.
You can have a look at a sample of the suri alpaca we have for sale below...