Surico Lillia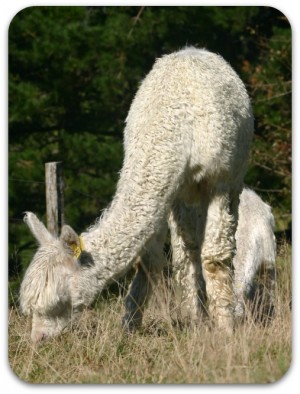 IAR 131792 | DoB 08/12/2008
Sire; Surilana Parsifal
Dam; Surico Galena
Fleece; 2014 | M 26.2 | SD 3.8 |
Fleece; 2015 | M 29.2 | SD 4.6
Last Mated to Surico Walkington 10/1/2016
Status - Proven Breeding Female - Parent Verified
Lillia is a lovely females who has proven herself with exceptional offspring which indicates her reliable breeding value. This combination of genetics are rare. Her fleece remains relatively fine with excellent uniformity of micron as shown in her latest fleece result. She is now mated to a Surico bred male with an esteemed pedigree, Surico Walkington.
Her full sister, Surico Yulia was Supreme Champion Suri at the 2005 AANZ National Show.
Progeny
2010 Surico Prospero, sired by Brilliante he has been sold.
2012 Surico Ophelia, sired by Surico Valiant although sold remains at Surico.
2013 Surico Cordelia sired by Surico Montpellier, also sold has an outstanding fleece and well decorated in the showring.
2014 Surico Alia sired by Surico Alinghi, she has an exquisit, uniformly fine fleece.
2015 Surico Troika,[now sold] sired by Surico Montpellier a handsome young male developing a stylish fleece.
Breeding
Sire: Surilana Parsifal. Imported from Peru in 2000 from Don Julio Berreda's Accoyo herd Parsifal is one of our 'Supreme Sires'. He consistently breeds true to type suri progeny that exhibit excellent fleece traits in lustre, handle, independence and architecture of lock, and coverage. Parsifal has sired numerous show champions and supremes.
Dam: Surico Galena. Galena came in utero from Australia, having been sired by Surilana Zosimo an Accoyo male from the 2000 shipment from Peru. She is a valuable breeding female at Surico, having produced a number of offspring in our well respected breeding programme.
Other suri you might be interested in...